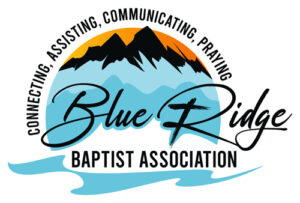 Moments with Your Mission Strategist
Dr. Dennis Love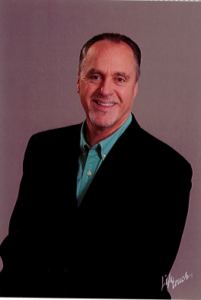 "For Such A Time As This"
The Bible says in Esther 4:14, "For if you altogether hold your peace at this time, then shall there enlargement and deliverance arise to the Jews from another place; but you and your father's house shall be destroyed: and who knows whether you have come to the kingdom for such a time as this." In this verse, Mordecai is simply saying to Esther, if you remain silent and do nothing at this time, relief and deliverance for the Jews will arise from another place, but you and your father's family will perish. Then Mordecai says to Esther, who knows whether you have come to your royal position for such a time as this.
Esther found herself in a position to rescue her people, the Jews, from death. However, if she followed through with her plans to intervene and rescue the Jews, she would be putting her own life at risk, because of the laws of the land at that time. Esther was reluctant, but she trusted that God had placed her in that position, at that time, for such a time as this!
This tells me that God has placed you, and He has placed the Blue Ridge Baptist Association right where we are for such a time as this. There are times when God will ask us individually to do things that are difficult, and there are times when God will ask the Blue Ridge Baptist Association to do things that are difficult. Can God accomplish His plans without us and without this Association? Yes He can! But He is asking us to join Him in His plans, because it will strengthen our faith. We may face uncertainty, failure, fear, and suffering as we try to fulfill God's plan for our lives, but we must remember that God has us here for such a time as this.
Esther was reminded by Mordecai to consider that she was placed in the palace for such a time as this. I believe each of us were born for such a time as this. I also believe that each of us can make a difference for such a time as this. I embrace the role as your Mission Strategist for such a time as this. I embrace the challenges we will face together for such a time as this. Your Association is charting additional territory for such a time as this. I welcome 2023 for such a time as this.
The New Year can be the best year ever for the Blue Ridge Baptist Association. We hope to serve our churches with various training events and conferences designed to strengthen our churches and our pastors. We hope to do local men and women's outreach ministries. We hope to put together an associational mission team to be on mission domestically and another team to be on mission internationally.
Your Association has multiple ministry opportunities and multiple training events and conferences in place to help your pastor be at his best, and to help your church be a better Great Commission Church for such a time as this.
We have twenty-nine wonderful churches in the Association and if we join our hands, our hearts, and our finances together as one, your Association can help you become stronger for such a time as this! To say I'm excited about my role "for such a time as this" is a tremendous understatement!
God is Good
JANUARY BIRTHDAYS
Mrs. Mary Gouge (Vein Mountain) 12
Mrs. Hanna Hagaman (First Baptist Church of Marion) 17
Mrs. Michelle Gentry (Macedonia) 18
Mrs. Kayla Arrowood (Bethlehem) 20
FEBRUARY BIRTHDAYS
Mrs. Lillie White (Hankins) 08
Dr. Scott Hagaman (First Baptist Church of Marion) 22
Mrs. Kelly Bennett (Cross Memorial) 26
FEBRUARY ANNIVERSARIES
Rev. and Mrs. Don White (Garden Creek) 15
CHURCH NEWS
Dysartsville Baptist – Will be having a Watch Night Service on December 31 at 7:00 p.m. This will be a "cowbell service" with various preachers bringing a message. Refreshments will be served. The service will end around midnight.
LEAH R. KELLEY MA LCMHC
Leah is the counselor at Hope In Christ Counseling.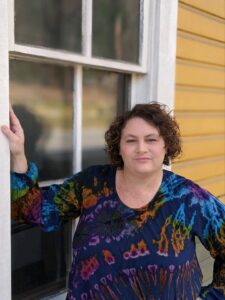 Her office is located at 130 Logan Street, Marion.
Phone number is 828-559-7710.
As I write this, Christmas is only a few days away. With the approaching holiday, I want to take a few minutes to talk about managing our stress and setting healthy boundaries. In the midst of the busyness of the season, it is easy to lose sight of what is truly important.
Celebrating the birth (and resurrection) of Christ.
Spending valuable time with our family and friends.
Christmas is supposed to be a time of celebration and joy, but for many of us, it becomes so hectic that we begin to dread the holidays. There are obligations to church, parties to attend, preparation for visitors, buying gifts, making sure your family and friends have the best "Pinterest perfect" holiday and the list goes on. The opposite can also be true. The holidays bring to light feelings of loneliness that are intensified by the holidays and the lack of support one feels in their life.
Holidays, particularly Christmas, also bring stress for financial reasons. We often feel the need to spend more and buy gifts out of obligation, instead of it coming from the goodness of our hearts. It is also far too common to spend beyond our means during the holidays.
In addition, we often feel stressed by situations involving family members. Even in the best of families, the holidays bring feelings of being obligated to do things or spend time with people who may cause us to feel anxious. Often being around extended family can bring up feelings of old hurts or anxiety of potentially being reinjured emotionally.
So how do we deal with all this stress and pressure during the holidays? Is it even possible to manage holiday stress? The answer is yes! How? By setting healthy boundaries and using good coping skills. As Christians, we often feel that we are being selfish if we set healthy boundaries or do good self-care. However, this thought is inaccurate and unbiblical. Jesus often took time to get away by himself to pray.
"And He withdrew himself into the wilderness and prayed" (Luke 5:16). So, Jesus not only needed time away, but He needed to spend time alone with God to grow spiritually. It's easy to get wrapped up in doing other things and not allow the Holy Spirit to work through us. In fact, the opposite is often true and we neglect the spiritual aspects of our lives, leaving us feeling more drained and exhausted.
When it comes to family obligations or dealing with situations that bring up old hurts, it is particularly important to set healthy boundaries and make sure we are caring for ourselves. The book Boundaries states, 'Making decisions based on others' approval or on guilt breeds resentment, a product of our sinful nature" (Cloud & Townsend, 2017). If we are resentful then we are not exhibiting the fruit of the Spirit, even if we are well-intentioned. Instead, we should plan ahead and decide what is and is not important during the holiday season. In practical terms, this includes setting (and sticking to a budget), using a calendar to plan for the truly important things, and letting go of what is not, saying no to some things and not over committing yourself and limiting time around other people or activities that drain us instead of filling us up. A loose translation of Matthew 5:37 is to 'let your yes be yes and your no be no.' When it comes to setting boundaries with family or friends, Cloud and Townsend put it this way,
In reality, setting limits on others is a misnomer. We can't do that. What we can do is set limits on our own exposure to people who are behaving poorly; we can't change them or make them behave right. (2017).
One of the first things counselors are taught is you can't take care of others until you take care of yourself. This is not meant to be a selfish ambition, but to ensure that your own physical, emotional and financial needs are being met. So, during this holiday season, take care of yourself and focus on the birth of our Savior!
HERE & NOW
A MISSIONS' EXPERIENCE FOR COLLEGE STUDENTS AND YOUNG ADULTS
JANUARY 2-4, 2023
SHELBY MISSION CAMP – 302 SHARPTON DRIVE, SHELBY NC 48150
COST: $44 (Includes 2 nights lodging, 6 meals, shirt, Disaster Relief certification/training)
College students and young adults will experience sharing, learning and growing in mission awareness and involvement.
Baptists on Mission
ricktrex@gmail.com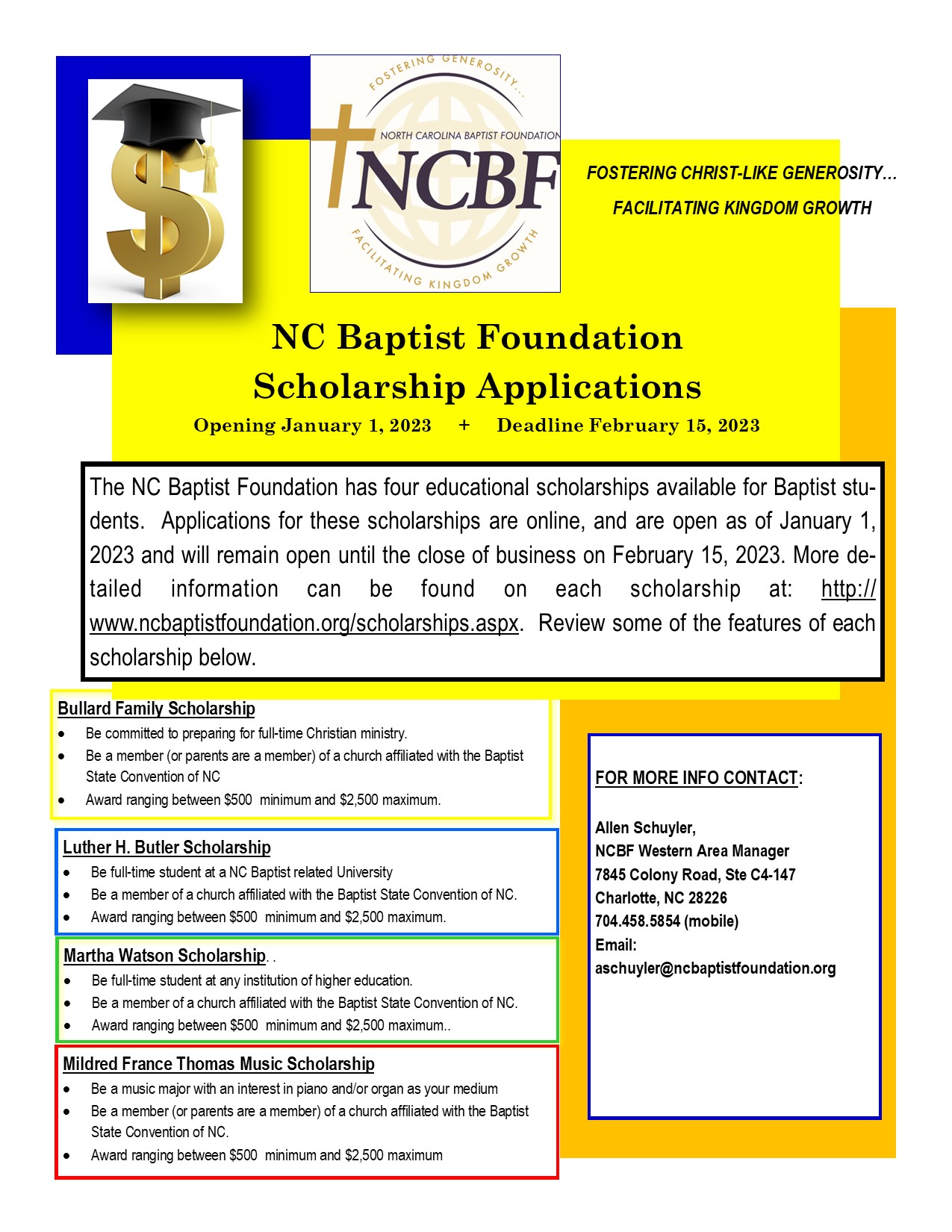 WINTER YOUTH RETREAT
January 14-16, 2023
Martin Luther King, Jr. Weekend
TRUETT CONFERENCE CENTER AND CAMP
177 Truett Lane, Hayesville, NC 28904; (828)389-8828
Price Includes: Biblical Teaching, Great Activities, Worship Services, Meals, Lodging, Recreation and Much More
MARRIAGE MATTERS CONFERENCE
February 10-11, 2023
TRUETT CONFERENCE CENTER AND CAMP
177 Truett Lane, Hayesville, NC 28904, (828)389-8828
~Spend quality time away together ~ Great marriage tips from an expert panel of married speakers ~Fellowship with other Christian couples ~ Enjoy a romantic dinner ~ Have fun with interactive games ~Worship the Lord ~ Allow the Word of God to give the tools to transform your marriage ~ Stay in our awesome Conference Center, a local hotel, or commute
ON MISSION TOGETHER
DISCIPLE-MAKING CONFERENCE
FEBRUARY 20, 2023
CALVARY BAPTIST CHURCH (Winston-Salem, NC)
What if your church was known more for multiplying disciples than adding worship attenders? At the 2023 Disciple-Making Conference, you will be inspired and equipped to become a church on mission to win, build and send missional disciples.
Cost of Registration $12.00, which includes lunch.
ncbaptist.org/events/2023-disciple-making-conference/
BRBA RECEIPTS OCTOBER 2021 THROUGH NOVEMBER 2022
| | | |
| --- | --- | --- |
| Ashworth Road | $ 2859.81 | |
| Bethel | $ 3750.00 | |
| Bethlehem | $ 470.00 | |
| Calvary | $ 250.00 | |
| Catawba Heights | $ 4423.33 | |
| Chapel Hill | $ 832.77 | |
| Cherry Springs | $ 3210.47 | |
| Clinchfield | $ 1750.00 | |
| Cross Memorial | $ 1094.00 | |
| Dysartsville | $ 1400.00 | |
| East Marion | $ 1166.62 | |
| Friendship | $ 360.00 | |
| Garden Creek | $ 3100.00 | |
| Glenwood | $25271.58 | |
| Grace Community | $ 5600.00 | |
| Greenlee | $ 4427.50 | |
| Hankins | $ 250.00 | |
| Harmony Grove | $ 1700.00 | |
| Macedonia | $ 400.00 | |
| Marion First | $ 2333.38 | |
| Nebo First | $ 2793.00 | |
| New Horizon | $ 1500.00 | |
| North Cove | $ 1050.00 | |
| Old Fort First | $ 5113.12 | |
| Pleasant Gardens | $ 3791.71 | |
| Sugar Hill | $ 600.00 | |
| Vein Mountain | $ 1400.00 | |
| West Marion | $ 786.47 | |
| Total Contributed Support | | $81683.76 |
Thank you for your faithful support of BRBA!
Quarterly Associational Meeting
Our next associational quarterly meeting will take place Monday, January 30, 6:30 p.m. It will be held at East Marion Baptist Church. EVERYONE IS WELCOME AND ENCOURAGED TO COME. Pastor Andrew Walker will be sharing a 30-minute training session on "Ways to Look for and Have Gospel Conversations". We all need this training to equip us individually, and our churches cooperatively to become an Acts 1:8 and Great Commission church.
Children are welcome to attend. Mrs. Dianne Neal will be having a Good News Club for the children.
IN THE EVENT OF INCLEMENT WINTER WEATHER, IF MCDOWELL COUNTY SCHOOLS ARE CLOSED, THE BLUE RIDGE BAPTIST ASSOCIATION MAY BE CLOSED OR HAVE REDUCED HOURS. PLEASE CALL BLUE RIDGE BAPTIST ASSOCIATION AT 828-559-0224 BEFORE COMING TO THE OFFICE.
WHAT IF WE COULD SEE THOUSANDS PROFESS CHRIST THROUGH BELIEVER'S BAPTISM ON A SINGLE DAY?
THAT'S THE HEARTBEAT BEHIND THE STATEWIDE "FILL THE TANK" BAPTISM EMPHASIS ON APRIL 16, 2023
WILL YOU COMMIT TO "FILL THE TANK?"
WHAT IF WE COULD SEE THOUSANDS PROFESS CHRIST THROUGH BELIEVER'S BAPTISM ON A SINGLE DAY?
THAT'S THE HEARTBEAT BEHIND THE STATEWIDE "FILL THE TANK" BAPTISM EMPHASIS ON APRIL 16, 2023
WILL YOU COMMIT TO "FILL THE TANK?"
PRAYING FOR THE NATIONS: COMMIT TO YEARLONG FOCUSED PRAYER FOR UNREACHED, MISSIONS
Throughout 2023, North Carolina Baptists have repeated opportunities to pray specifically for unreached people groups across the state, N.C. Baptist missionaries and church planters.
"The Father is bringing the nations to North Carolina, and N.C. Baptists have the responsibility to reach our international neighbors with the gospel," said Chuck Register, director of the state convention's Mission Catalysts group. "The first step is to pray, asking the Father to open doors for gospel conversations and to soften the hearts of those who hear the message of Christ."
The yearlong "Praying for the Nations" initiative is two-fold. From Jan. 16 to Feb. 14, the first 30 days will focus on praying for 30 unreached people groups in North Carolina. Unreached people groups share the same ethnicity and language and claim a home country that is less than 2% evangelical Christian. These groups include Hindi, Urdu, Turkish, Japanese and more.
Then, from Feb. 15 to Dec. 31, the remainder of the year will focus on praying for N.C. Baptist missionaries and church planters. A prayer guide for the year categorizes missionaries and church planters according to the regions in which they serve, including North Carolina, United States and Canada, the Americas, Europe, North Africa/Middle East, sub-Saharan Africa, Central Asia, South Asia and the Asia Pacific Rim.
"Prayer is our primary strategy, and we believe the local church is God's 'plan A' for taking the gospel to the unreached. Praying for the Nations gives N.C. Baptists opportunities throughout all of 2023 to live this out," said Todd Unzicker, N.C. Baptist executive director-treasurer.
"This is about members of local churches praying for the nations that God has brought right into our communities, and for the people we've sent out to plant churches and to serve across the state, the country and around the globe."
N.C. Baptists can sign up for weekly emails that will include additional links and resources. The prayer guide will include descriptions of each people group, missionary and their family, as well as specific prayer points to guide people through a year of prayer. It is designed for participants to follow at their own pace as they focus their hearts on the nations. Individuals and churches can also download resources, including digital prayer cards and slides, for Sunday worship services.
To commit to praying for the nations in 2023, sign up at PrayNC.org, or text "PrayNC" to (919) 925-6525.
EAST MARION BAPTIST CHURCH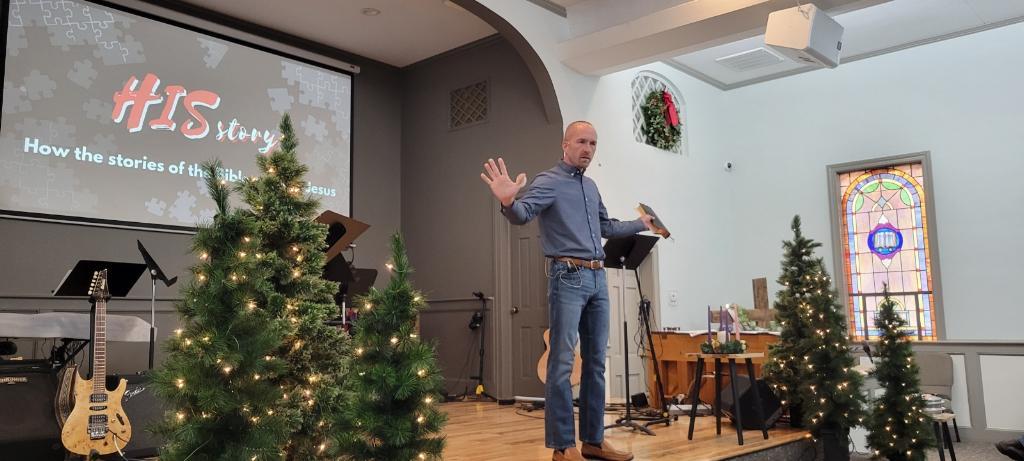 I was blessed to worship with Pastor Andrew Walker and his people at East Marion Baptist. Pastor Andrew preached from Numbers 21 and spoke of sin and deliverance from the fiery serpent on the pole in a message titled: The Venom and the Antivenom. It was a powerful word from the Lord. Pastor Andrew also baptized a new believer before the service and led in communion following the service.
CLINCHFIELD BAPTIST CHURCH
I was honored to be with Pastor Terry Roach and his people at Clinchfield. Pastor Terry has been preaching a series on; "The Goat's of the Bible". On this particular Sunday he used Saul/Paul and showed us how God turned a prosecutor into a proclaimer. He reminded us how that God used ordinary people and made them GOATS in the Bible, and that He can do the same with us today.
NEW HOPE BAPTIST CHURCH
It was good to join Pastor Bill Pate and his people at New Hope recently. On this particular Sunday they were having Youth Sunday. Andy Cresman reminded us of the importance of staying close to God, and Allen McGee reminded us how that our faith in the Word of God, and God's promises to us in His word can keep us from doubting our salvation.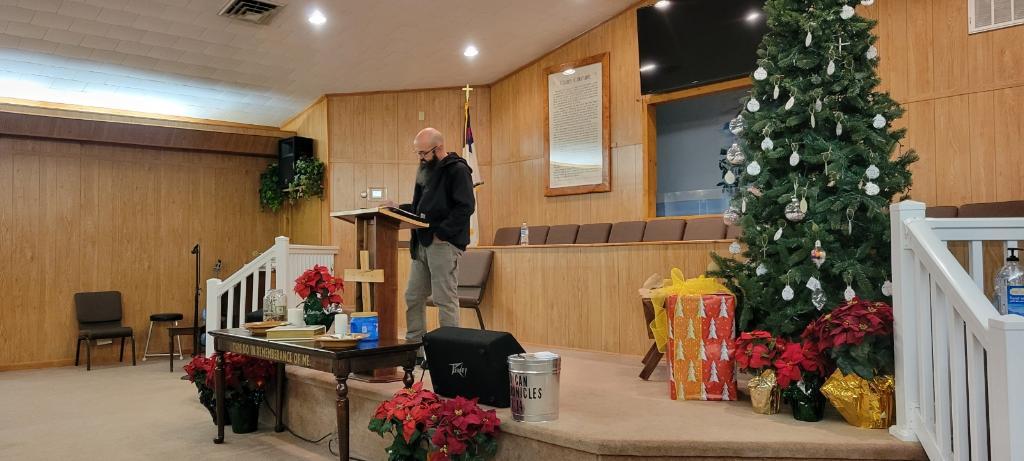 It was a joy to join Grace Community Church in their worship of our Lord. Pastor Jer
ry Lewis dedicated many babies and children to the Lord. He gave a charge to the parents and to the church as they were being dedicated. Resident Church Plant Pastor at Grace, Pastor Alan-Michael Sprinkle brought the 11:00 am message, and shared how we can and should respond to our times of suffering as Christians.
REFLECTING BACK OVER 2022, THERE IS SO MUCH TO BE THANKFUL FOR. THROUGH THE INTERNATIONAL MISSION BOARD, THE GENEROSITY OF GOD'S PEOPLE:
supported 3,650 missionaries with comprehensive care
reached 592,408 people with the gospel
started 22,744 new churches
encouraged 176,795 new believers
conducted 107,701 baptisms
engaged 93 new people groups and places
provided 182,112 people with leadership training
THERE IS A GOAL TO SEND OUT 500 MORE MISSIONARIES BY 2025! IF YOU WANT TO HELP MAKE THIS HAPPEN, YOU MAY DONATE HERE: https://www.imb.org/generosity/cye-donate/text
FIRST BAPTIST CHURCH OF MARION
It was great to worship with Pastor Scott Hagaman and his people at First Baptist Marion. Scott reminded us that God will restore, regenerate and renew this world in spite of our messes, and the messes of our country. The church also honored and remembered their Veterans. Mr. Frank Dean and Mrs. Helen Alverson led the church in this special time of honor and remembrance.
UPCOMING EVENTS:
LEADERSHIP TEAM MEETING WILL BE JANUARY 10TH AT THE OFFICE
ASSOCIATION QUARTERLY MEETING
JANUARY 30th, 6:30 pm AT EAST MARION BAPTIST.
2023 MISSIONS RALLY FOR MEN, WOMEN AND YOUTH
WESTPORT BAPTIST
2372 LAKE SHORE ROAD S
DENVER, NC 28037
SHOAL CREEK BAPTIST CHURCH
Registration is due one week prior to the rally date.
Supper 5:50 pm (no charge)
Program 6:30-8:30 pm
T0 Register:
-www.baptistsonmission.org/rallies
– or Call Melanie Crawford at 929.459.5596
-or email mcrawford@ncbaptists.org
Information needed: name, email, phone number and church