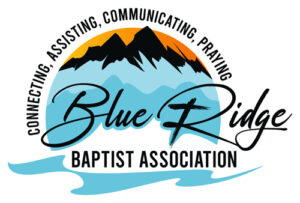 Moments with Your Mission Strategist
Dr. Dennis Love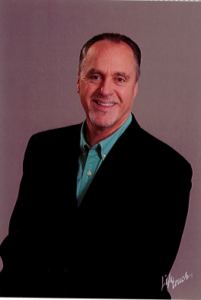 "Is it Really That Simple?"
The great Apostle Paul said in Romans 1:16; "For I am not ashamed of the GOSPEL of Christ: for it is the power of God unto salvation to everyone that believes; to the Jew first and also to the Greek." Over the past 6-7 weeks, I have discovered once again that life can be very complicated. Let me explain! My wife and I decided that we needed to list our house and relocate. A smaller house became available to us here in the county, and we felt the time was right for us to downsize. A realtor came out and went over a long list of things within the house and outside the house that needed to be addressed before it hit the market for showings. So, for three weeks, I stayed very busy around the house. I changed out light fixtures. We moved various things out of the house into storage to make the house more open and inviting. I had repair work done on the back deck. We had new flooring put down in a bathroom. I did a lot of painting inside the house. We cleaned everything within the house, and I even cleaned the gutters around the house. The list goes on, but you get the point. All of this was done before the house even hit the market. Finally, the day came and the house hit the market. We had four showings that same day with two offers. We were thrilled and thought this is a piece of cake. I went to the realtor's office to sign off on one of the offers, and before I could get home with the contract for my wife to sign, my realtor called and told me to turn around and come back, because the buyers had just backed out. I returned to the realtor's office and signed the papers on the second offer, and for the first week everything went well. Then, for some unknown reason these buyers terminated the contract after giving us due diligence money. We now thought the house would be put back on the market, and we would start the process over again when suddenly the first buyers made us another offer, and the house once again was under contract. Does it sound complicated yet? Just keep reading. The buyers ordered inspections which is normal. We had a termite inspection. We had a water inspection. We had a radon inspection. We had a very thorough home inspection. While the home inspector was testing our ground fault receptacles, he blew out a receptacle which in turn blew out the ground fault breaker in the electrical panel box. So, more money spent for a breaker and a receptacle and time spent replacing them. As of this writing, we are waiting on an appraisal of the house before we will know if we will be moving or not. What I'm saying is this. It's not easy to get a house ready to sell and then actually sell it. A lot of things must be done, and a lot of inspections must take place, and a ton of papers must be signed, and a lot of running here and there and everywhere must be done. What should be a relatively easy process is very drawn out and complicated. It's truly amazing at the tons of hoops you must maneuver through and the hurdles you must jump when selling a home, buying a car, or just trying to go through life. We live in an age where life is becoming more and more complicated. Can you remember when life was simpler? When things were not so complicated? When things were much slower and people actually knew their neighbors? I believe this is what people mean when they say; "I wish we could go back to the good old days."
Thank God that the GOSPEL is still very simple. It is not complicated. Gospel means "Good News." The good news is simply the death, burial and resurrection of Jesus.
Believe it and you will be saved, because it is the power of God unto salvation. Refuse it or make it complicated, and it can cast your soul into Christ-less eternity. It really is that simple and God expects us to share the simplicity of the GOSPEL with others. I'm glad I believed it and I'm thankful for its simplicity, especially after what I have been through over the past 6-7 weeks
God is Good
Dennis
Eph. 3:20-21
sAssociation Calendar
May 30 Memorial Day (Office Closed May 26-31)
June 19 Father's Day
June 21 Summer Begins
July 25 Hot Dog Rally
(To announce your church events, call 559-0224 or email mbrba@yahoo.com with the information. The deadline is the 3rd Monday of February, April, June, August, October and December.)
BLUE RIDGE BAPTIST ASSOCIATION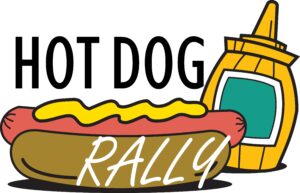 Monday, July 25th at 6:30 p.m.
Under the Jubilee Arbor at the Carson House
It's time for our churches to come together and associate! FREE Hot Dogs, Drinks, Chips and Desserts. Everyone is invited and encouraged to come out to this special Rally.
We will begin serving food at 6:30. We will follow the meal with a very brief time of business. We will end our time together with Dennis sharing how our churches can reach every home in your community with the Good News of the Gospel. McDowell County needs Jesus, and they need a church to call home. Be sure to come find out how easy it's going to be without expense to your church.
It's time for us to associate and it's time for our churches to be an Acts 1:8 church. Jesus said; "You shall receive power after the Holy Ghost has come upon you: and you shall be witnesses of Me in Jerusalem, and in all Judea, and in Samaria, and unto the uttermost part of the earth."
It all begins in our Jerusalem which is our church community and our county! COME FIND OUT HOW EASY IT WILL BE FOR US TO SATURATE MCDOWELL COUNTY WITH THE GOSPEL.
ATTENTION PASTOR'S AND CHURCH LEADERS
Being a pastor for 31 years, I know that you have people of all ages in your church who are struggling with life issues. Life is hard, and we strive to help people get through those hard places in life. I also know that a lot of our people struggle with issues that go way beyond our qualifications to meet them where they are, and to help them cope with the everyday problems of life. I'm thankful that we have a qualified counselor in place for our people who can. Her name is Leah Kelley. She is qualified to work with Children from ages 5-12. With Adolescents and Teens ages 13-18. And with Adults ages 18 and over. Her hope is to offer clients a comfortable, confidential space to be heard. She provides her clients with tools to help them take steps towards change. Depression, anxiety and other mental health disorders often stem from the the stresses of life, past trauma, and a lack of balance in life. Leah is passionate about working with individuals to find hope and healing for the wounds of the heart. Leah is now a counselor for Hope In Christ Counseling Center. Her office is at 130 Logan Street, Marion. Her phone number is 828 559-7710. She is a rock solid Christian first and foremost. Therefore, the people you refer to her will be counseled from the Scriptures. We are blessed to have her working with Hope In Christ Counseling, and I would highly recommend that you refer people in your church who are struggling with life issues to pick up their phone and give Leah a call. Help and hope for the hurting is just a phone call away.
Please feel free to give me a call if you would like more information on Leah. I would also love to talk to you, or your church, on how you can come alongside of us to impact the lives of people here in our county through Hope In Christ Counseling.
Contact information is as follows:
130 Logan Street
Marion, NC 28752
828-559-7710
Email:
spiritoftruthcounseling@yahoo.com
Website:
May Birthdays
Mrs. Brianna Watson (Chapel Hill) 3rd
Rev. Danny White (Hankins) 28th
Rev. Kevin Arrowood (Bethlehem) 27th
Dr. and Mrs. Dennis Love 17th
Rev. and Mrs. Jonathan Tipper 20th
Rev. and Mrs. Brian Gentry 24th
(Macedonia)
June Birthdays
Mrs. Ronda Tipper (Greenlee) 10th
Rev. Andrew Walker (East Marion) 22nd
June Anniversaries
Rev. and Mrs. Freddie Williams 26th
Our churches have the opportunity to partner with "Servants With A Heart" Ministries and the Marion Rotary Club to help feed refugees who have fled from Ukraine. These refugees are mainly women and children. The goal is to provide 1 million meals. Servants With A Heart Ministries can provide the meals for only 15 cents per meal. The meal will consist of rice and beans which they are accustomed to eating. We are asking our churches to share this information within your church and receive a special offering on Father's Day, June 19th. If your church received only $200 from this special offering, you would be feeding 1,333 Ukrainian refugees. (That's Amazing) We are asking each of our churches to prayerfully consider receiving an offering on June 19th. You can mail your check to Cross Memorial Baptist Church earmarked Ukraine Meals. They have a special account with Edward Jones in order to keep the money tax free. Feel free to call the associational office if you have questions.
NORTH COVE BAPTIST CHURCH
It was great worshipping recently with the good people at North Cove Baptist Church.
Pray for Brother Richard Merritt as he continues to love and preach to his people. Pray that God will grow His church and do mighty things within the North Cove community and beyond!
CATAWBA HEIGHTS BAPTIST CHURCH
A special thanks to Brother James Walker for inviting me to preach at Catawba Heights Baptist Church on Easter Sunday.
The people at Catawba Heights are very inviting and the music was very uplifting and inspiring. I was blessed to be able to preach at this good church!
Pray for Brother James as he continues to lead them to do great things in and around the Catawba Heights community and beyond!
BAPTISTS ON MISSION
When Russia invaded Ukraine on Feb 24 of this year, Baptists on Mission began mobilizing immediately. Currently we're working with refugees in Poland, Moldova, Hungary and inside Ukraine with internally displaced people, particularly in the western part of Ukraine. We've had a long history of involvement in Eastern Europe and this has opened doors for us to minister across the region right now during the Ukraine war crisis.
Poland
From 1989-1993, NC Baptists had a partnership in Poland. NC Baptists built the seminary located just outside of Warsaw which is now being used to house Ukraine refugees and we are sending teams every week for the next 8 weeks. Those teams are also staying and working at the seminary. We also have teams working at other locations.
Moldova
Starting May 1, 2022 we will begin sending a weekly team of volunteers to work at the refugee center just outside of Chisinau – helping in the kitchen, helping with laundry, providing children's ministries, and general cleaning. NC Baptists have had a partnership with Moldova Baptists for the past 10+ years. Because of these relationships Moldova Baptists have asked us to help them with their refugee center which is housing about 300 refugees. These refugees – mostly women and children – can come at short notice. Some stay for a few days and then move further into Europe. Others are beginning to stay for longer periods, hoping to return home when it is safe to do so.
Hungary
Since 2008 we've been working in Hungary, Romania and Ukraine with a partner organization, Hungarian Baptist Aid (HBAid) and we are now assisting their relief work brought about by the war. Volunteers are working near the border assisting refugees who are crossing into Hungary. They provide hot meals and daily supplies as well as prepare sleeping arrangements for up to 60 people.
We are also working at a warehouse owned by Hungarian Baptist Aid as well as schools they operate which are providing housing for refugees. Working with HBAid, NC volunteers are also helping with temporary housing for displaced families and providing food and essential supplies to families escaping Ukraine and going into Hungary.|
Ukraine
From 1994-2000, NC Baptists had a full partnership with Ukraine Baptists. Now we are working with the Ukraine Baptist Union as well as the Lviv Seminary (UBTS). We are working to send funds to purchase food that is being taken into central and eastern Ukraine to feed people who are being housed in Baptist churches in the war zones. Baptists on Mission has sent funds to help purchase food, medical and baby supplies as well as hygiene items. Our partners, House of Hope, gather items and then provides them to Baptists churches who take them into the actual war zone to offer relief to people who have nowhere else to turn. Our hope is to have a long term partnership in Ukraine once the war has ended.
Working with HBAid, BOM volunteers are also working at a warehouse distributing supplies and ministering to 100,000 internally displaced people in a region of Ukraine that is near the border with Hungary. We are also setting up a mobile kitchen to provide hot meals as well as sending medical teams to help in that region of Ukraine.
There will be many additional opportunities to be on mission in Ukraine as soon as the war ends. Please pray for the war to end and pray for God to be glorified among the people of Ukraine. For more information go to https://baptistsonmission.org/ukraine-crisis
MISSION DIGNITY SUNDAY
June 26
Mission:Dignity® serves SBC retirement-aged ministers, workers and widows as they face advancing age, illness, infirmity, the death of a spouse and even natural disasters. Through it all, we provide constant care, prayer and financial assistance directly at the point of need. See MissionDignity.org for more information.
WEST MARION BAPTIST CHURCH
West Marion Baptist Church has called Heath Ammons to be their new pastor. We welcome Heath, his wife Jennie, and their entire family to the Blue Ridge Baptist Association. We look forward to what God is going to do through them as they minister to the people of the church, and as they reach out to the community to grow the church and God's kingdom.
Please keep Heath and West Marion in your prayers as they begin their new journey together.
CLARDY FAMILY MINISTRIES
Clardy Family Ministries are looking to expand their ministry outreach and are available for preaching and singing. You may hear excerpts of the singing and preaching at www.clardyfamilyministries.org. Visit the website or call them at 843-997-3124 for more information.
Jonathan Tipper is preaching through Acts at Greenlee. On Sunday, April 24th, he preached from Acts 7:2-8:1 a message titled: "Lessons from the Sermon of Stephen." He did a great job with the text. Jonathan has also completed his studies and work on his doctorate degree from Southeastern Baptist Theological Seminary. Congratulations Dr. Tipper.