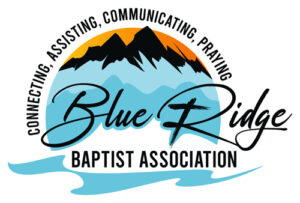 Moments with Your Mission Strategist
Dr. Dennis Love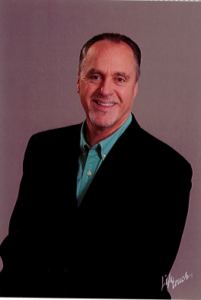 "Why Do We Have a Blue Ridge Baptist Association"
An association is made up of churches who hold to a common faith, generally understood to be reflected in the current Baptist Faith and Message. The local association is composed of churches who are motivated to work together because of their common mission, setting, and values, all built on a culture of trust and cooperation. The main reason we have an association is because it is Biblical. The association was Biblical long before it was Baptist. The associating of churches together in ministry is not a Baptist model, it is a New Testament model. The New Testament reflects God's plan that His churches work together for the expansion of His kingdom. We believe that each church is autonomous, or self-governing. Each church has the God-given right to function without being told how to function by an outside ecclesiastical body. However, that independence does not mean that God intends for His churches to exist and function in a vacuum. Scripture calls for churches to associate together.
The Book of Acts clearly shows us how the early church associated together. Acts 13 tells us that the church in Antioch sent out missionaries to share the gospel and plant churches. Then we are told that other churches partnered in this work. Paul called this "your partnership in the gospel" in Philippians 1:5. Then in Philippians 4:18, he acknowledged the gift this church had sent to help them spread the gospel and to plant new churches. Do you see what these churches were doing? They were associating and cooperating together to carry out the Great Commission. The Blue Ridge Baptist Association is in place today for the same purpose!
New Testament churches also partnered together in order to keep their churches healthy. This was evident in the early days of the church at Antioch. When the church in Jerusalem heard that the Lord was at work in Antioch, they sent Barnabas to teach them. Barnabas soon discovered that there was more work in Antioch than he could do alone. So, he brought Paul to help, and Acts 11:26 says, "For a whole year they met with the church and taught large numbers." To remain healthy, churches need other churches and pastors need other pastors. Living life alone can be very dangerous. Without trusted relationships there is no one to help us when we lose sight of our mission or drift in our theology. The Blue Ridge Baptist Association exists today so that churches can find a place where relationships can be built and trusted.
New Testament churches also worked together in maintaining doctrinal purity. One example can be found in Acts 10 and 11. Peter saw a vision of the unclean animals, and then went to witness the conversion of Cornelius, a Gentile. Some in the Jerusalem church wanted to make sure that doctrinal integrity was not being compromised, and asked if Gentiles could be saved. After Peter "explained it to them step by step," they fell silent and glorified God saying, "So then, God has given repentance resulting in salvation even to the Gentiles."
Then, Acts 15 records the Jerusalem Council where the church was considering the requirements of circumcision for conversion. Paul, Barnabas and others were sent to Jerusalem to address this doctrinal question. Both of these cases reflect churches associating together to ensure doctrinal integrity. Associations in our state are strategically positioned to address doctrinal issues in local churches. Associations are often called upon to assist local pastors with the ordination of deacons and ministers to the gospel. I recently went to one of our churches and preached a deacon ordination service. Our association recently examined a man called to one of our churches to make sure he was doctrinally sound. The Blue Ridge Baptist Association is here to work with our churches in maintaining doctrinal purity.
Even the Baptist State Convention of NC and the Southern Baptist Convention recognizes the importance and authority of the local association. Did you know if and when a church comes under the watch care of our association, and we vote to accept them into our association, that the Baptist State Convention and the Southern Baptist Convention will automatically accept them as a member too!
Remember, the association was Biblical long before it was Baptist, and that is why we now have the Blue Ridge Baptist Association! When you participate and give to your association, you are following the Biblical model, not a Baptist model.
Thank you for being a vital part of the ministries of the Blue Ridge Baptist Association.
NOVEMBER BIRTHDAYS
Rev. Gary Webb (Ashworth Road) 03
Rev. John Cope (Dysartsville) 16
Rev. Drew Dalton (Old Fort First) 21
Mrs. Shelley Roach (Clinchfield) 21
DECEMBER BIRTHDAYS
Mrs. Michael Robinson (Sugar Hill) 10
Mrs. Martha Dalton (Old Fort First) 13
Mrs. Loretta Williams (Harmony Grove) 25
DECEMBER ANNIVERSARIES
Dr. and Mrs. Scott Hagaman (1st Baptist of Marion) 31

HURRICANE IAN
From October 1, 2022 Update: Thanks to your prayers, gifts and support, N.C. Baptists are serving Hurricane Ian survivors in some of the worst hit parts of Florida.
Manna One feeding unit (30,000 meals per day capacity) is set up and providing meals in Cape Coral, Florida. Feeding, recovery, shower/laundry, logistics, safety, Medical Reserve Corp, communications, admin and chaplaincy are all currently working.
We have a big need for recovery volunteers (mud-outs, tear-outs, chainsaw work, clean-up work, etc.) To let us know if you can serve in RECOVERY please click on the "Get Involved" tab on the right and complete the information.
IF you are a trained and can help in feeding, shower/laundry, safety, admin, assessment, chaplaincy, logistics and the other ministries, please communicate with your regional or team leader. If you do not know who your regional or team leader is please email Tracey Ford at tford@ncbaptist.org and she will be happy to help you.
Please consider downloading and sharing this video during your service this Sunday to help others learn more about how to pray for people in Florida, how to pray for our NC volunteers, what God is doing through NC Baptists and how you can help. Here is the link to view and download this Disaster Relief video https://vimeo.com/755769951 . The brief 30 second video highlights the many ways that we as NC Baptists are preparing to help in Florida.
Please consider having a prayer time during your service this Sunday to pray for those affected by Ian and the volunteers who are helping. Pray that the volunteers will be the hands and feet of Jesus to hurting people. Pray that God will be glorified and made known by the words and actions of the volunteers who are helping.
Consider giving to help those in need. Please support the NC Missions Offering which provides for the on-going disaster relief ministry and all ministries of Baptists on Mission. If you want to make a donation specifically to Hurricane Ian efforts, please make your check payable to Baptists on Mission, designated for Hurricane Ian, and mail to: Baptists On Mission, P.O. Box 1107, Cary, NC 27512. You may also give online.
Please pray for those affected by Hurricane Ian and those volunteers who are helping.
BAPTIST CHILDREN'S HOMES OF NORTH CAROLINA
FOSTER CARE AND ADOPTION
We believe every child deserves to be cared for by a loving family in a safe, stable home. Through our EVERY CHILD Foster & Adoption Ministry, Baptist Children's Homes of North Carolina is able to train and equip families to become licensed foster care families and adoptive families. We also partner with churches to train and license families within the congregation or to begin their own foster and adoption ministries.
We work with families to become registered foster care families. These families are committing to caring for and loving a child for a brief or extended period of time with the ultimate goal of the child returning to their biological families.
Our Foster-to-Adopt program is designed to find permanent homes for children currently in the foster care system when re-unification is not possible. The ultimate goal of this program is to provide an option for permanency for these children through the adoption process.
In addition to our Foster-to-Adopt program, we also have Domestic Infant Adoption and International Adoption programs through Christian Adoption Services, a ministry of Baptist Children's Homes. The domestic program provides options for women in unexpected pregnancies while the international program focuses on finding homes for children and sibling groups abroad. Visit Every-Child.org and ChristianAdopt.org
(Excerpt from bchfamily.org)
CHURCH NEWS
Macedonia Baptist Church – Christmas Play will be held on Saturday, December 17th at 6:00 p.m. at Macedonia Baptist Church, 1372 Macedonia Church Loop, Nebo
Ashworth Road Baptist Church – Thanksgiving Service November 20, 10 am Message from Colossians 3:15–17 "The Greatness of Gratitude ", "Christmas Service in Word and Song" December 18, 5 pm. The church is located at 75 Lamplighter Lane, Marion.
CHAPEL HILL BAPTIST CHURCH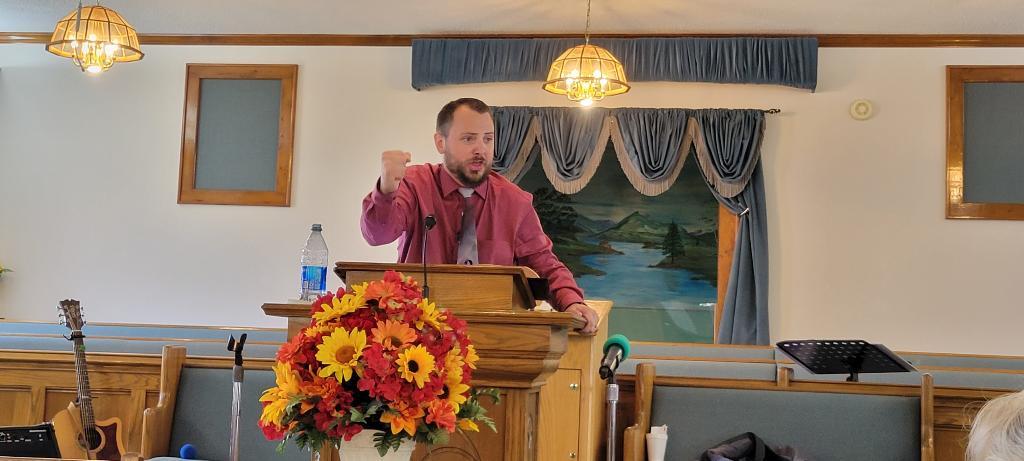 It was a joy worshipping with the good folks at Chapel Hill recently. I was blessed by the singing and the preaching. Pastor Jonathan Watson preached from Acts 8:26-40 and spoke about what it means to believe in Jesus, and what a person will do once they truly believe ON the Lord Jesus Christ. Keep Pastor Jonathan and Chapel Hill in your prayers as they work together in reaching people for Jesus.
CHURCH RENEWAL JOURNEY
Could your church benefit from renewal? That sounds like a rhetorical question. It makes as much sense as asking a Christian, "Could you benefit from a closer walk with Christ?" And yet, that's exactly where the Church Renewal Journey begins. The Church Renewal Journey is a congregational lay led process of awakening and equipping, commissioning and sending God's people back into their marketplace as called and gifted reproducing disciples. Your local contact is Rick La Baw, the Vice President for the NCBCRJ Western Division. Church Renewal Journey (CRJ) is a ministry of NC Baptist on Mission. Rick lives in Marion and would love to discuss CRJ with you and your church. Please take the time to view the 4 minute video about CRJ in the link below:
Church Renewal Journey is a 5 step process of where a team of volunteer lay people spend a weekend with your church:
AWAKENING: The focus of this weekend is to deepen the individual Christian's walk with the Lord and each other.
EQUIPPING: The focus of this weekend is to discover the individual Christian's Image of God and their unique S.H.A.P.E for ministry. S is their Spiritual giftedness. H is their Heart. A is their Abilities. P is their Personalities. E is their Experiences.
COMMISSIONING: The focus of this weekend is for individual Christians to make a commitment to be commissioned by their church to be Christ's missionary and use their unique giftedness in their marketplace, where they work and live.
EMPOWERING: The focus of this weekend is to learn, as a member of the Kingdom of God, to effectively pray for the Kingdom.
SENDING: The focus of this weekend is for individual Christians to use their unique giftedness in their "Jerusalem, Judea, Samaria, and uppermost parts of the earth."
Rick La Baw is happy to discuss this exciting opportunity with you and your church. Please contact him at (828) 803-4120 Cell/Text or rklabaw@gmail.com Email.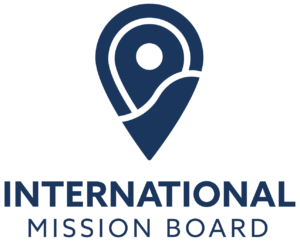 Did you know that there are 3,150 unengaged and unreached people groups in the world? You can help pray for an unengaged and unreached people group. A people group is unreached when less than 2 percent of its population is evangelical Christian. A people group is unengaged when no evangelical church planting strategy is being implemented among them. You can visit imb.org/pray/adopt-a-uupg/. There you will find a map and will be able to select a people group that you would like to adopt and then you begin to pray for this unengaged and unreached group of people. You can make a difference!
LEAH R. KELLEY MA LCMHC
Leah is the counselor at Hope In Christ Counseling.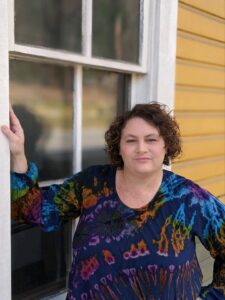 Her office is located at 130 Logan Street, Marion.
Phone number is 828-559-7710.
MAKING GOOD USE OF YOUR TIME
Time is not something we can control, but it is something that all of us would benefit from learning to better manage. In our society, we often find ourselves wrapped up in tasks and obligations that have no eternal value. These things have a way of interfering with our marriages, our ability to be good parents, and our relationship with God. Psychologist and founder of Focus on the Family, Dr. James Dobson says,
"What is the biggest obstacle facing the family right now? It is over-commitment; time pressure. There is nothing that will destroy family life more insidiously than hectic schedules and busy lives, where spouses are too exhausted to communicate, too worn out to have sex, too fatigued to talk to the kids. That frantic lifestyle is just as destructive as one involving outbroken sin. If Satan can't make you sin, he'll make you busy, and that's just about the same thing."
Time is one of the biggest barriers to our relationships and this often comes up in counseling sessions, particularly in marriage counseling. A great resource for couples struggling with finding time for each other is "The Time Starved Marriage" by Les and Leslie Parrot. At the beginning of the workbook, readers are asked to make a pie chart of how they spend their time. I've found this to be a valuable tool in examining where our priorities lie based off of where we spend our time.
When examining time, quantity is not only important but also quality. What I mean by this is that we should spend our time wisely. The Bible says, "Look carefully then how you walk, not as unwise but as wise, making the best use of the time, because the days are evil. Therefore, do not be foolish, but understand what the will of the Lord is." (Ephesians 5: 15-17) The Bible tells us we should be devoted to prayer and studying God's word. One of the questions I ask when I first meet with clients is how they implement their spiritual practices into everyday life. Unfortunately, all too often, Christians do not include regular prayer and Bible study into their everyday life. When we don't know what the Scripture actually says, "…we are tossed to and fro, and carried about with every wind of doctrine…" (Ephesians 4:14) This becomes not only a problem in our marriages but in our homes and with our children.
A 2017 Barna study shows that "only 17 percent of Christians who consider their faith important and attend church regularly actually have a biblical worldview". Another area of concern I often see in my practice is children who are straying from the church and from Christian beliefs. The Bible tells us of the importance of teaching our children God's word. "You shall teach them diligently to your children, and shall talk of them when you sit in your house, and when you walk by the way, and when you lie down, and when you rise." (Deuteronomy 6:7) When we have our priorities out of order with too much work or too many ball games or even too many commitments at church, we exhaust ourselves and don't have the energy left to teach and lead our children as God would have us to. As Dr. Dobson said in the quote above, busyness leads to essentially being ineffective for Christ and ultimately allows us to place other things before God.
PLEASANT GARDENS BAPTIST CHURCH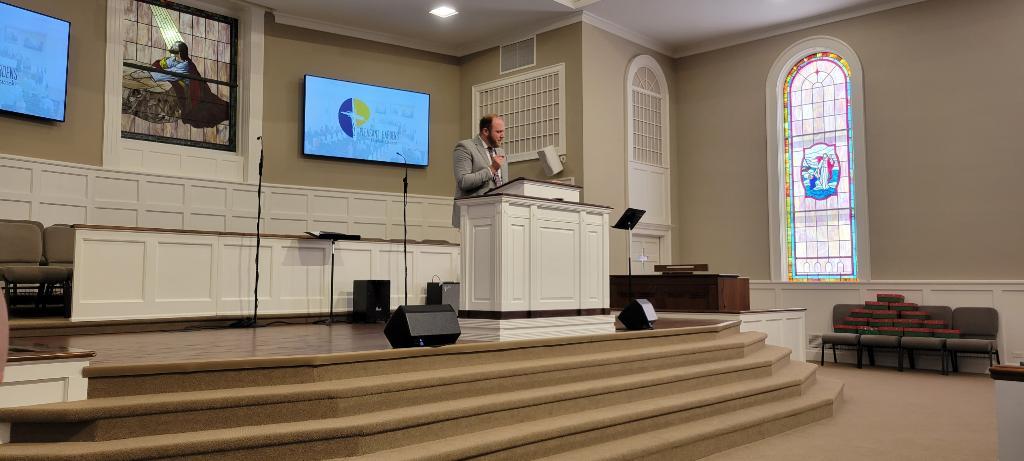 I recently had the opportunity to worship with the good folks at Pleasant Gardens. Pastor Ethan was sharing with his people numerous Scripture references on how our Lord begins the work of salvation in us. Keep Pastor Ethan and Pleasant Gardens in your prayers as they work and move through some turbulence within their church. Remember Romans 8:28; "And we know that all things work together for good to them that love God, to them who are the called according to His purpose."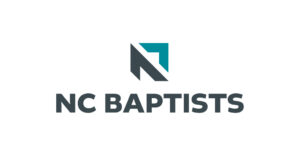 ANNUAL MEETING
KOURY CONVENTION CENTER
WEST GATE CITY BOULEVARD, GREENSBORO NC
Monday, November 7 – Tuesday, November 8, 2022
Join us in celebrating the different ways God is working among N.C. Baptists. Don't miss times of worship, teaching, ministry reports, breakout sessions and more. Guest speakers will be Derrick DeLain, Mac Brunson and Todd Unzicker.
OLD FORT COMMUNITY CHORUS CHRISTMAS CONCERT
FRIDAY, DECEMBER 16, 7:00 P.M. AT OLD FORT FIRST BAPTIST CHURCH
SATURDAY, DECEMBER 17, 2:00 P.M. AT OLD FORT FIRST BAPTIST CHURCH.
WORSHIP LEADER TRAINING
Is worship hitting the right note?
Practical, proven training equips worship leaders with the understanding and tools to overcome spectatorship and renew transformative worship.
Designed for worship leaders with little or no formal training, or experienced leaders looking for a fresh set of resources, tracks include undergraduate and graduate certificates issued by accredited schools – beginning with a three-day retreat.
Learn more and register: ncbaptist.org/worship-leader-training
HERE & NOW
A MISSIONS' EXPERIENCE FOR COLLEGE STUDENTS AND YOUNG ADULTS
JANUARY 2-4, 2023
SHELBY MISSION CAMP – 302 SHARPTON DRIVE, SHELBY NC 48150
COST: $44 (Includes 2 nights lodging, 6 meals, shirt, Disaster Relief certification/training)
College students and young adults will experience sharing, learning and growing in mission awareness and involvement.
Baptists on Mission
ricktrex@gmail.com
We extend our sympathy to Rev. Freddie Williams and his family in the passing of
his father, Rev. George Williams.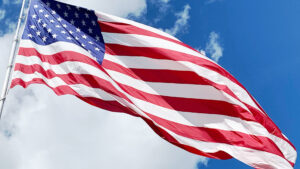 We have a limited number of Voter Guides available at the Blue Ridge Baptist Association Office. These guides are an impartial, nonpartisan look at North Carolina Candidates. Feel free to stop by the office to pick one of the guides up. Your vote matters!
What a joy it has been for me to be invited by many of our churches to come and preach for them. I would like to extend my thanks to the following churches:
A special thanks to Clinchfield for inviting me to come and preach for them on several occasions.
A special thanks to Catawba Heights for inviting me to preach a Sunday morning service for them.
A special thanks to Greenlee for inviting me to preach a Sunday morning service for them.
A special thanks to North Cove for inviting me to preach a Sunday morning and evening service for them.
A special thanks to Hankins for inviting me to preach a Sunday morning service and their Homecoming service.
A special thanks to Bethlehem for inviting me to preach a Sunday morning and evening service for them.
A special thanks to Calvary for inviting me to preach a Sunday morning service for them.
A special thanks to Harmony Grove for inviting me to preach a Sunday morning service for them.
A special thanks to Garden Creek for inviting me to preach a Deacon Ordination service for them.
A special thanks to Nebo First for inviting me to preach their Homecoming service.
A special thanks to Old Fort First for inviting me to preach a Sunday through Wednesday Revival for them.
A special thanks to Ashworth Road for inviting me to preach their Homecoming service.
A special thanks to Vein Mountain for inviting me to preach for their Pastor Appreciation service.
Dennis Love
CROSS MEMORIAL BAPTIST CHURCH
It was great to worship with the good folks at Cross Memorial recently. Pastor Ryan preached from John 11 and showed us how Jesus is our example for being thankful even in tough and trying times in our life. Thanks for a great word from the Lord, Pastor Ryan.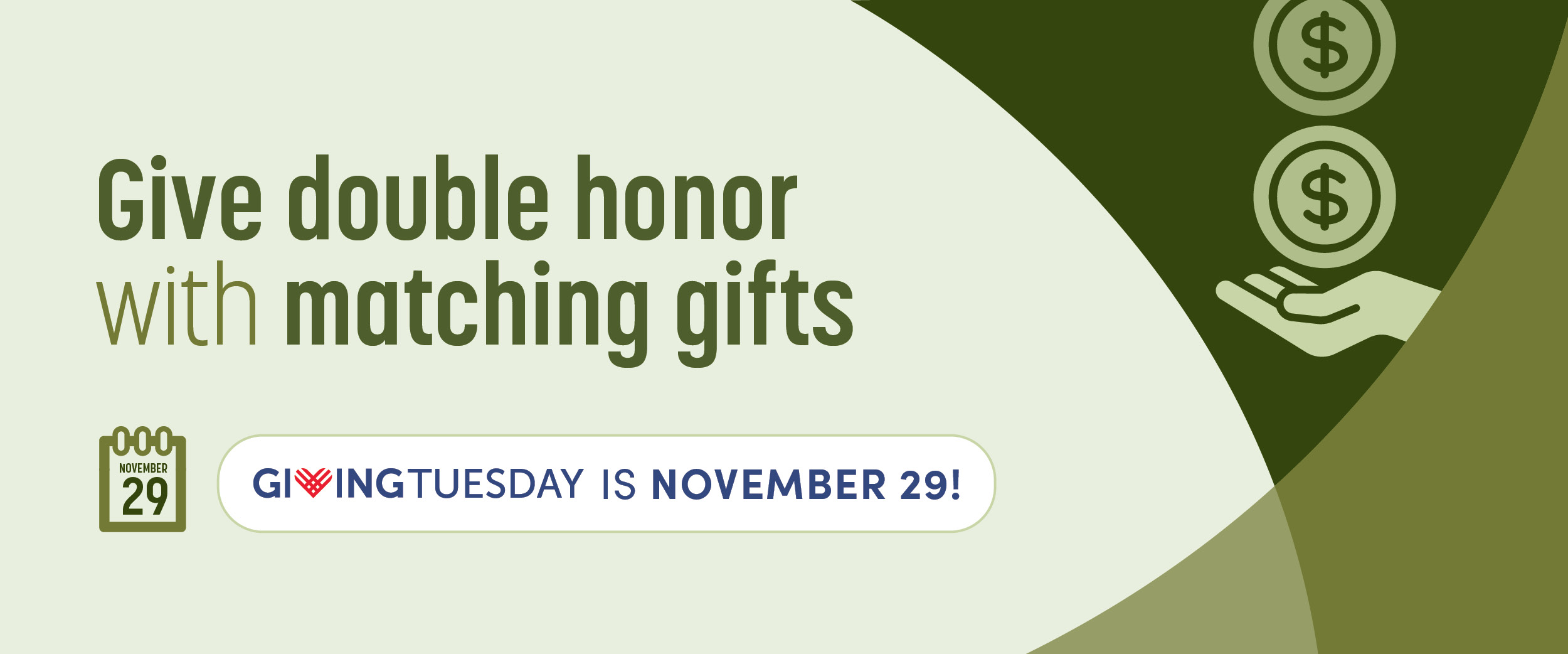 Where does your donation go?
$150 supplies five days of groceries
$400 covers a month of utilities or medications
$1200 provides three months of housing expenses
$4800 fully underwrites a year of assistance
Mark your calendar to give online on Tuesday, November 29, or call the Mission:Dignity office at 1-877-888-9409 or more information on how to participate!
OPERATION CHRISTMAS CHILD DROP OFF DATES AND LOCATIONS
Marion, NC – Glenwood Baptist Church Old Fort, NC – First Baptist Church
155 Glenwood Baptist Church Road 203 E Main Street Old Fort
Mon, Nov. 14: 4:00 PM – 8:00 PM Mon, Nov. 14: 10:00 AM – 2:00 PM
Tue, Nov. 15: 4:00 PM – 8:00 PM Tue, Nov. 15: 12:00 PM – 4:00 PM
Wed, Nov. 16: 4:00 PM – 6:30 PM Wed, Nov. 16: 10:00 AM – 2:00 PM
Thu, Nov. 17: 4:00 PM – 8:00 PM Thu, Nov. 17: 12:00 PM – 4:00 PM
Fri, Nov. 18: 4:00 PM – 8:00 PM Fri, Nov. 18: 3:00 PM – 7:00 PM
Sat, Nov. 19: 10:00 AM – 2:00 PM Sat, Nov. 19: 11:00 AM – 4:00 PM
Sun, Nov. 20: 1:00 PM – 6:00 PM Sun, Nov. 20: 1:00 PM – 4:00 PM
Mon, Nov. 21: 9:00 AM – 11:00 AM Mon, Nov. 21: 9:00 AM – 11:00 AM
BRBA RECEIPTS OCTOBER 2021 THROUGH SEPTEMBER 2022
| | | |
| --- | --- | --- |
| Ashworth Road | $ 2528.34 | |
| Bethel | $ 3750.00 | |
| Bethlehem | $ 445.00 | |
| Calvary | $ 250.00 | |
| Catawba Heights | $ 4051.93 | |
| Chapel Hill | $ 832.77 | |
| Cherry Springs | $ 2900.21 | |
| Clinchfield | $ 1500.00 | |
| Cross Memorial | $ 1094.00 | |
| Dysartsville | $ 1200.00 | |
| East Marion | $ 999.96 | |
| Friendship | $ 360.00 | |
| Garden Creek | $ 3100.00 | |
| Glenwood | $21489.89 | |
| Grace Community | $ 4800.00 | |
| Greenlee | $ 3795.00 | |
| Hankins | $ 250.00 | |
| Harmony Grove | $ 1700.00 | |
| Macedonia | $ 200.00 | |
| Marion First | $ 2000.04 | |
| Nebo First | $ 2462.00 | |
| New Horizon | $ 1200.00 | |
| North Cove | $ 900.00 | |
| Old Fort First | $ 4309.71 | |
| Pleasant Gardens | $ 3208.37 | |
| Sugar Hill | $ 1200.00 | |
| Vein Mountain | $ 1200.00 | |
| West Marion | $ 641.74 | |
| Total Contributed Support | | $74766.43 |
Thank you for your faithful support of BRBA!
WAYS TO MINISTER TO THE ELDERLY
Choir Singing at a local nursing home (any time of year, not just Christmas)
Communion for shut-ins
Deliver bird feeders to them
Yard Work
Baptistsonmission.org/Mission-Projects/Local-Ideas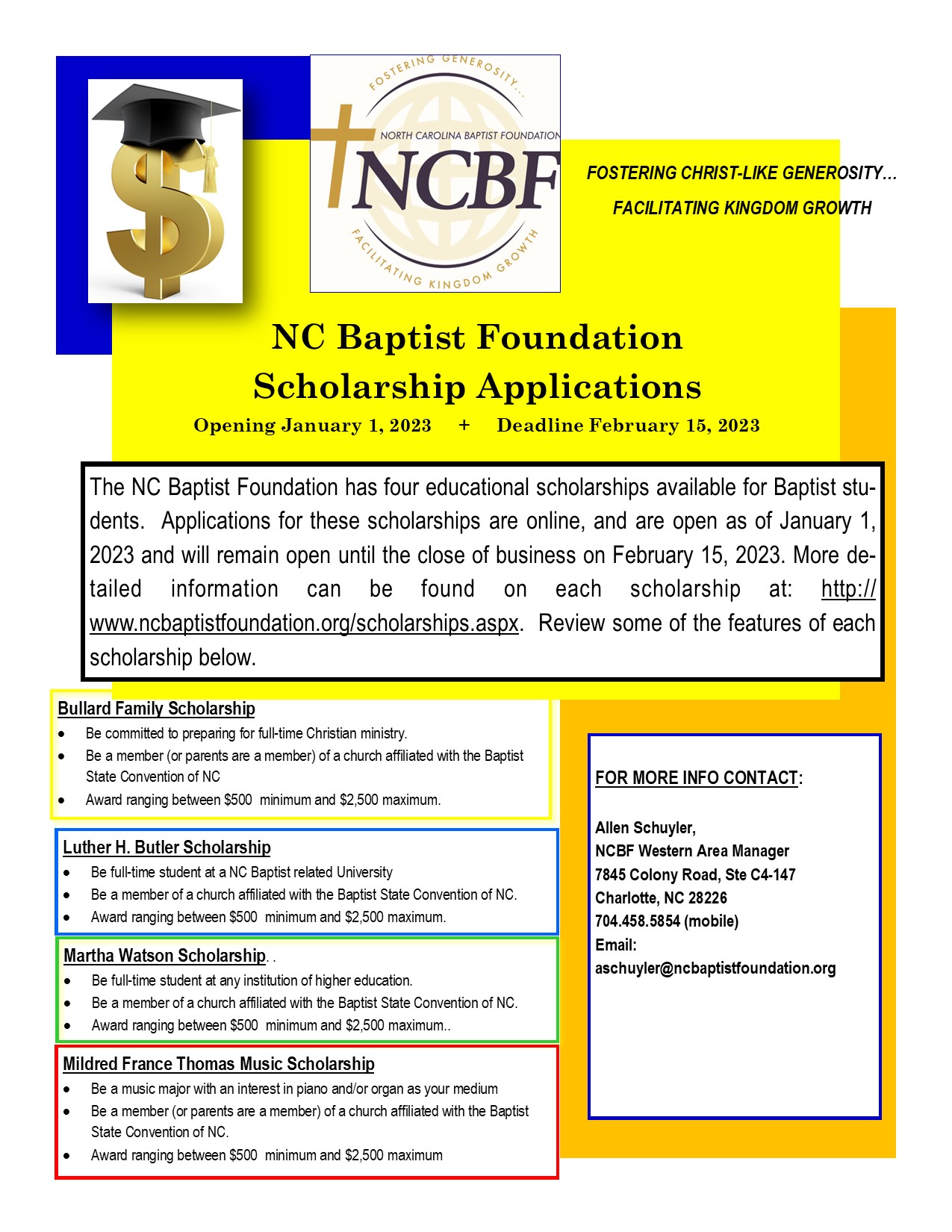 We want to send out a big Thank You to everyone who came out to our Annual Meeting and Worship Service October 23rd.
It was wonderful to see so many of you and have a time of worship together.
Special thanks to Jonathan Tipper and those who helped him with the music and provided the sound equipment.
Great things are ahead for the Association!