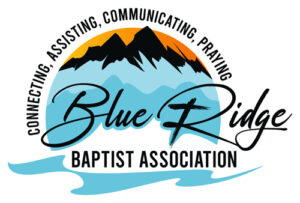 Moments with Your Mission Strategist
Dr. Dennis Love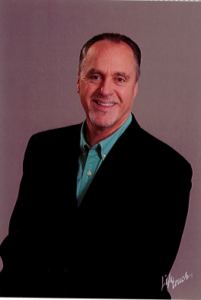 "Body by God"
Have you noticed all the "Body By" movements that now bombard the internet and TV commercials? Here's a sample of just a few.
Body By Design.
Body By Victoria.
Body By Jake.
Body By Mac.
Body By Raven.
Body By TPH.
Body By Bree.
The body you never see talked about on TV commercials is the most important one of all and it's your "Body By God." David simply used two words to describe our body by God in Psalm 139:14 where he said we are fearfully and wonderfully made. The word fearfully means (reverently and awesomely). The word wonderfully means (marvelously). So, our bodies are reverently and marvelously made by God.
Let me give you some amazing facts about your "Body By God."
You have seven octillion atoms in your body. That is seven with twenty-seven zeroes beside it. (Now that is a lot of zeroes)

You have 300 trillion cells in your body. And we think our national debt of $30 trillion is more than our minds can comprehend.

The lungs in your body contain 300,000 million capillaries. Capillaries are the smallest blood vessels in your body.

If our capillaries were laid end-to-end, they would stretch fifteen hundred miles. That's half-way across the United States.

If all of our blood vessels in our body were stretched out, they would cover sixty thousand miles. Therefore, your blood vessels alone would stretch out from the east coast to the west coast 20 times.

You have five hundred thousand sweat glands on your feet. (No wonder my feet sweat profusely)

You have nine thousand taste buds on your tongue. (Makes me wonder what I have yet to taste)
Then David declares this great truth in Psalm 139:13 where he says that God knits our bodies inside our mother's womb. The KJV says; For You have possessed my reins; You have covered me in my mother's womb." In other words, at conception, God knew whether you would be male or female. At conception, He knew the color of your eyes and hair. At conception, He knew that you would make a choice to believe in Him, and He knew your purpose in life.
Your "Body By God" is awesome and marvelous. This is why your association supports the McDowell Pregnancy Care Center. This is why I'm a strong advocate for the upcoming 11th Annual Walk For Life. This year's event will take place on Saturday, September 24th from 9:30 a.m. until 11:00 a.m. at Glenwood Baptist Church. I will be walking as I have done for years, and I would love the support of your church, or the support of individuals within our churches. Your association purchased a spot on this year's Walk For Life T-shirt. By sponsoring this event and by me participating in this event, we are boldly stating that we believe life begins at conception, and we believe abortion is murder. God said in Jeremiah 1:5; "Before I formed you in the belly, I knew you………" This is why life is sacred, and this is why we are on mission together with the McDowell Pregnancy Care Center. I hope your church will be a part of this event by either participating or receiving an offering to sponsor your AMS.
A Few Quick Reminders
Lead your church to give to the North Carolina Missions Offering during the month of September. This is a very important offering that goes directly to NC Baptist on Mission. Show your church the short, but very powerful promo video called; Relief for Today—Hope for Tomorrow. The total operating budget for your NC Baptist on Mission projects comes from this special offering. Remember, 10% of what your church gives to this offering comes right back to our association for us to use as God leads us to do various mission projects.
If you have used the Jesus Film DVD that was given out at the Hot Dog Rally as an outreach in your church, let us know how your outreach event was received within the church, and outside your church. We want to share it and rejoice with you! If you have not received a DVD, reach out to me and I will get them in your hands. Don't miss out on using this DVD within your own church as a special outreach event for children, women and families.
Your association also wants to rejoice with you over what God is presently doing in your church, and what He did in your VBS this year. Please pass this info on to me or to Sharon so we can share it with our sister churches.
Be preparing your church to be involved in distributing the Jesus Film DVD's this fall. Your association has 20,000 DVD's, Tracts, and Door Hanger Bags. We want to saturate McDowell County with the Gospel. The greatest problem we face in McDowell County is LOSTNESS. Together, the churches within our association can address this problem!
SEPTEMBER BIRTHDAYS
Dr. Dennis Love (BRBA) 7th
Mrs. Vicki Love (BRBA) 13th
Rev. James Walker (Catawba Heights) 20th
Mrs. Carrie White (Garden Creek) 25th
Rev. Terry Roach (Clinchfield) 27th
SEPTEMBER ANNIVERSARIES
Rev. and Mrs. Andrew Walker (East Marion) 1st
Dr. and Mrs. Jonathon Watson (Chapel Hill) 24th
OCTOBER BIRTHDAYS
Rev. Barry Gouge (Vein Mountain) 13th
Rev. Marty Conner (Cherry Springs) 15th
Rev. Don White (Garden Creek) 18th
Mrs. Gayle Cope (Dysartsville) 26th
OCTOBER ANNIVERSARIES
Rev. and Mrs. Barry Gouge (Vein Mountain) 25th
Kentucky Flooding
NC Baptist Disaster Relief has been asked by Kentucky Baptists to assist in disaster recovery efforts in Kentucky following the deadly flooding there. Our NC Baptist disaster relief teams are being deployed to Prestonsburg, Kentucky to set up a disaster recovery site. NC Disaster Relief will deploy a feeding team, a laundry unit, recovery unit, generator and mud out, tear out and chainsaw teams to do this work.
Thank you for praying, giving and going. Please pray for the people who were affected by the flooding as well as the volunteers who will be helping. Donations and volunteers (trained and untrained) are needed. More information as well as volunteer registration can be found at:
BLUE RIDGE BAPTIST ASSOCIATION
T-SHIRTS ARE AVAILABLE FOR $15 EACH
LIMITED SIZE AND QUANTITIES ARE AVAILABLE. PLEASE CONTACT THE OFFICE
TO PURCHASE A SHIRT.
WESTERN AREA CONFERENCE AT BROYHILL HOME IN CLYDE
THURSDAY, SEPTEMBER 8, 2022 AT 4:00 PM
Come & Celebrate the lives of children that have been forever changed!
Free BBQ Meal
Live Gospel Music
Meet the Children
RSVP Today by calling 828.627.9254 or visit bchfamily.org/wac
BRBA RECEIPTS OCTOBER 2021 THROUGH JULY 2022
| | |
| --- | --- |
| Ashworth Road | $ 2176.89 |
| Bethel | $ 2750.00 |
| Bethlehem | $ 395.00 |
| Calvary | $ 250.00 |
| Catawba Heights | $ 3107.05 |
| Chapel Hill | $ 780.26 |
| Cherry Springs | $ 2195.39 |
| Clinchfield | $ 1250.00 |
| Cross Memorial | $ 1094.00 |
| Dysartsville | $ 1000.00 |
| East Marion | $ 749.97 |
| Friendship | $ 360.00 |
| Garden Creek | $ 3100.00 |
| Glenwood | $ 16418.74 |
| Grace Community | $ 4000.00 |
| Greenlee | $ 3162.50 |
| Hankins | $ 250.00 |
| Harmony Grove | $ 1700.00 |
| Macedonia | $ 100.00 |
| Marion First | $ 1833.37 |
| Nebo First | $ 2131.00 |
| New Horizon | $ 1200.00 |
| North Cove | $ 750.00 |
| Old Fort First | $ 3516.78 |
| Pleasant Gardens | $ 2625.03 |
| Sugar Hill | $ 600.00 |
| Vein Mountain | $ 1000.00 |
| West Marion | $ 504.95 |
| Total Contributed Support | $ 61,998.40 |
Thank you for your faithful support of BRBA!
MCDOWELL PREGNANCY CARE CENTER
WALK FOR LIFE
This event is a large part of the budget for the Center. Dennis Love has always been a strong advocate for the Pregnancy Care Center and has been a participant in the Walk for Life for years. If you or your church would like to sponsor Dennis, please contact the office at 559-0224 or email mbrba@yahoo.com or dlovebrba@yahoo.com.
HOT DOG RALLY
We all had a wonderful time at the Hot Dog Rally that was held at the Carson House Jubilee Arbor. There was a great group of people who attended and enjoyed hot dogs and chips. Dennis Love presented a way for our churches to saturate McDowell County with the Gospel message. More information will be forthcoming. Thank you to all who helped in any way!
CHURCH NEWS
Ashworth Road will be celebrating Homecoming October 9, 10:00 a.m. Brother Dennis Love will proclaim the message from the Word of God.
Join Cross Memorial Baptist Church for Homecoming Service on Sunday, September 11 at 10:30 a.m.
Cross Memorial will be having Trunk of Treat Saturday, October 29 from 6pm-8pm. In the event of rain, it will be held in the Fellowship Hall. Everyone is welcome!
Homecoming at Hankins Baptist Church, September 18, at 10:00 a.m. Dennis Love will be preaching the message. Dinner will follow the service. We will be celebrating our 75th anniversary. Feel free to join us in dressing old-fashioned.
NORTH CAROLINA MISSIONS OFFERING
WEEK OF PRAYER for the NCMO from August 28 to September 4. Pray for:
* Disaster relief volunteers with N.C. Baptists on Mission.
* Church planters and churches that will be plating churches across North Carolina.
* Physical and spiritual needs of those served through the medical, dental and health screening ministries.
* Mission camps in Red Springs and Shelby.
* Local Baptist associations across the state.
*More individuals and churches to become involved in missions.
* Volunteers ministering through national and international partnerships.
Baptists on Mission: $856,720
Church Planting: $596,000
Mission Camps $313,080
Associational Projects $210,000
Mobilization Ministry
Project $124,200
Total $2,100,000
VIDEOS FOR THE MISSIONS OFFERING 2022:
Promo https://vimeo.com/726856265
Ukraine Crisis https://vimeo.com/722797190
Disaster https://vimeo.com/727200016
Church Planting https://vimeo.com/727632320/9a2aa06c24
Medical https://vimeo.com/728282713
Shelby https://vimeo.com/723889653
2022 APPALACHIAN CHRISTMAS OUTREACH
The Appalachian Coalfields Ministry seeks to meet physical and spiritual needs of those living in Appalachia. One of the greatest needs in this area occurs at Christmastime. Baptists on Mission are calling on churches statewide to respond to this need.
There are specific items to collect and include in the backpack. There will also be specific collection sites for the state-wide collection day, which is Saturday, November 5 from 9 am to noon.
For more information, please see www.baptistsonmission.org/aco or call the BRBA office at 828-559-0224.
Share a gift of LOVE and the GOSPEL MESSAGE with a child in need this Christmas!
There are quite a few churches who have not been by the office to pick up their copies of the Blue Ridge Baptist Association 2021 Book of Minutes. Each church receives 5 books. Come by during regular office hours to get copies for your church. Call the
BRBA office at 559-0224 if there are any questions.
We extend our sympathy to Rev. Jim Brewer and his family in the passing of his brother, Samuel Zaye Brewer. He passed away July 26, 2022.
THE LATTER YEARS
A Comprehensive Workshop on Retirement Essentials
Are you nearing retirement and wonder if you're really prepared for life in your latter years? Navigating retirement, estate-planning and long-term care decisions can seem daunting, but they don't have to be. Join representatives from several N.C. Baptist entities as we explore these topics, share resources and answer your questions so you can approach your latter years with confidence. (Note: While the workshop is designed for attendees age 50 and above, anyone is welcome to attend, which includes pastors, church staff and laity.)
Sponsored by the Baptist State Convention of North Carolina, the N.C. Baptist Foundation and the Baptist Retirement Homes.
Thursday, September 22 6-8:30 pm
Skyland First Baptist Church
2115 Hendersonville Road
Arden, NC 28704
REGISTRATION:
$20 per couple/$10 per person. Price includes a meal and workshop materials.
ncbaptist.org/thelatteryears
If you cannot attend this seminar and are interested in having something like this in our Association, please let us know.
"Worrying does not empty tomorrow of it's sorrow; it empties today of it's strength."- Corrie Ten Boom
Anxiety and worry are prevalent in our society and have infiltrated the church as well. In my practice, I see people on a daily basis that are filled with anxiety. One definition of anxiety is, "an abnormal and overwhelming sense of apprehension and fear often marked by physical signs; a strong desire sometimes mixed with doubt, fear, or uneasiness." (Webster's Dictionary) Anxiety is rooted in fear; fear of the unknown, fear of not being good enough; fear of failure; fear of sickness; fear of poverty, and the list goes on and on.
Satan want us to have high anxiety levels, because it get our eyes off God and on ourselves, and our own problems, making us ineffective for Christ. My favorite Bible verse is 2 Timothy 1:7 which says; "For God has not given us the spirit of fear, but of power and love and a Sound Mind." There are times when a person can become so anxious or depressed that they feel like they are literally losing their mind, or at the least, question their own sanity. This verse tells us that fear does not come from God and that He gives us a "Sound Mind".
The Bible is full of examples of people who struggled with anxiety and depression. In Psalms 142, David says these words; "I cried unto the Lord with my voice; with my voice I plead for the Lord's mercy. I pour out my complaints before Him and tell Him all my troubles. When I am overwhelmed, you alone know the way I should turn." In Job 7:11 he said; "Therefore, I will not refrain my mouth; I will speak in the anguish of my spirit; I will complain in the bitterness of my soul." In Luke 10, we see Martha, the sister of Lazarus and Mary, being very anxious about the daily tasks of work and preparation. Jesus told her, "Martha, you are worried and upset over these details. However, there is only one thing worth being concerned about, and that is your worship of the Lord."
The Bible tells us in 2 Corinthians 10:5 to do the following. "To cast down or destroy every proud obstacle that keeps us from knowing God…." One of the effective tools, I often use with my clients is to identify faulty and unhealthy thought patterns and replace them with positive affirmations and God's word. When you feel anxious remember what the Bible says in Philippians 4:6-7. "Do not be anxious about anything, but by prayer and supplication with thanksgiving let your requests be made known to God. And the peace of God which surpasses all understanding, will guard your hearts and minds in Christ Jesus." Leah R. Kelley MA LCHMC
Meet Your BRBA Leadership Team
At the July quarterly meeting and Hot Dog Rally, our churches voted to allow me to appoint a Leadership Team for the Blue Ridge Baptist Association. The reason for the Leadership Team is to eliminate some of our committees that have not been able to meet for the past two years because of Covid. This team will rotate several people off each year so that others within our association can come onboard and serve. I want and desire input from as many pastors and lay people as possible year end and year out. Therefore, at some point and time, every pastor will be asked to serve on the team. I have chosen 11 and their names and churches are listed below. So, including myself, 12 people will make up your Leadership Team.
Be in prayer for your Leadership Team as we work together to help our churches become Acts 1:8 and Great Commission churches.
Dennis Love—BRBA
Sharon Blanton—BRBA
Drew Dalton—Old Fort
Kevin Arrowood—Bethlehem
Terry Roach—Clinchfield
Jonathan Tipper—Greenlee
Freddie Williams—Harmony Grove
Brenda Ray—Glenwood
Ethan Hester—Pleasant Gardens
Ryan Bennett—Cross Memorial
Casey Fender—Pleasant Gardens
Jerry Lewis—Grace Community
Our first Leadership Team meeting will be on Tuesday, September 6th @6:30 p.m. at the associational office.
VEIN MOUNTAIN BAPTIST CHURCH
PASTOR BARRY GOUGE
It was great worshipping with the good folks at Vein Mountain recently on a Sunday morning. Brother Barry Gouge preached from Matthew 7:7 and reminded us of the importance of praying. Jesus said in Matthew 7:7; "Ask, and it shall be given you; seek, and you shall find; knock, and it shall be opened unto you." Barry reminded us to keep on asking, because God loves to give. He reminded us to keep on seeking, because God expects us to seek Him. And he reminded us to keep on knocking, because God opens doors. Thanks Brother Barry and Vein Mountain for your support of the Blue Ridge Baptist Association.
SUGAR HILL BAPTIST CHURCH
PASTOR MICHAEL ROBINSON
It was great worshipping with the good folks at Sugar Hill recently. Brother Michael Robinson preached from Acts 13:22-23, where we are told that David was a man after God's own heart. Brother Michael reminded us that even though we may fail, and we do, and even though we may falter, and we do, we can still be people who seek after God's own heart. Keep Brother Michael in your prayers as he leads Sugar Hill Baptist Church to be everything God wants them to be!
MACEDONIA BAPTIST CHURCH
PASTOR BRIAN GENTRY
It was a joy worshipping recently with the good folks at Macedonia. Brother Brian Gentry preached from Acts 7:51-60 and reminded us of the importance of being filled with the Holy Spirit, and staying in the Word of God, and being fully aware of where we are looking, when we like Stephen, are faced with troubles and trials in our life. Pray for Brother Brian as he leads Macedonia in being the church God wants them to be and become.
OLD FORT FIRST BAPTIST CHURCH
October 16 – Pink Out Sunday in recognition of October bring Breast Cancer Awareness Month.
We encourage everyone to wear pink.
Also, we invite cancer survivors to speak.